Kenneth I. Levinson
Executive Director
Ken Levinson serves as the Executive Director of the Washington International Trade Association (WITA).  WITA is Washington's largest non-profit, non-partisan organization dedicated to providing a neutral forum in the U.S. capital for the open and robust discussion of international trade policy and economic issues. WITA and its affiliated groups have almost 4,000 members, and more than 160 corporate sponsors and group memberships.
Ken has over 25 years of experience working with companies, associations, NGOs and governments, advocating innovative solutions to complex public policy challenges. Over the years, Ken has worked with clients in the technology, telecommunications, bio-pharmaceuticals, agriculture and food, financial services, retail, apparel, energy, and consumer products sectors.
Previously, Ken served as Senior Director for Global Government Affairs for AstraZeneca. Prior to joining AstraZeneca, Ken served as Senior Vice President and COO at the Washington, DC consulting firm of Fontheim International. Ken joined Fontheim after spending six years on the staff of U.S. Senator John D. (Jay) Rockefeller IV.  Ken advised the Senator on foreign policy and national security matters, and served as the Senator's chief advisor on the U.S. Senate Finance Committee, dealing with issues related to international trade and tax policy.
Ken received his Master's Degree from New York University after doing his undergraduate work at the University of Massachusetts, in Amherst. Ken also spent a year studying at the University of Copenhagen, Denmark. Ken and his wife, the Reverend Donna Marsh, live in Bethesda, MD, with their two daughters.
202-312-1600 (Office)
---
Diego Añez
Managing Director
Diego Añez is the Managing Director of the Washington International Trade Association (WITA) and the Executive Director of the Young Trade Professionals (YTP). He is responsible for daily management of operations, event coordination, strategic engagements and member services for the organization's 4000 members and corporate sponsors. Diego also oversees WITA's robust internship program and new hires for the organization. He coordinates with the Board of Directors on WITA's portfolio of policy programming and the capstone event, the Annual Awards Dinner, providing direction and oversight on the organization's activities. As the first Executive Director of Young Trade Professionals, the largest group of under-40 trade policy professionals, Diego facilitates programming and collaborations for it's 1600 members. Diego is originally from Santa Cruz de la Sierra, Bolivia and was raised in Mobile, Alabama. Diego graduated from the University of Georgia with a Bachelor of Arts in Spanish and a Bachelor of Arts in International Affairs with concentrations in International Political Economy and Comparative Politics.
202-312-1600 (Office)
---

Oliver Colletti
Staff
Oliver is entering his final year at the University of Portsmouth and is pursuing a B.A (Hons) in American Studies. Oliver became an intern at the Washington International Trade Association in August 2018, after becoming interested in international trade through studying economics and foreign policy. As well as the internship, he is writing a dissertation on the relationship between gun violence and the rising popularity of video games. Oliver's family originate from Sicily but have lived in England since the 1960s. He enjoys spending time with his friends and family, as well as teaching himself new hobbies, such as the guitar or playing in numerous sports teams. Oliver hopes to graduate with first honours in his degree and then pursue a master's degree in international relations.
ocolletti@wita.org
202-312-1600 (Office)
---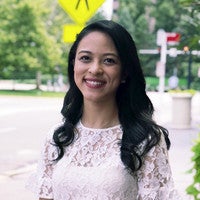 Mariana Jo-Bonilla
Staff
Mariana has recently graduated from the Francisco Marroquín University in Guatemala City. She has a B.A. in International Relations with a minor in International Trade. She became an intern at the Washington International Trade Association in August 2018 and looks forward to learn how to discuss trade issues from a wider perspective. Mariana is originally from Guatemala City but just moved to Washington D.C. since June 2018. She is fluent in Spanish and she likes to get to know different cultures, sightseeing and meet new people. She hopes to enter to a graduate program focused on market research and work as a consultant for either the private or public sector.
mjo@wita.org
202-312-1600 (Office)
---
Ben Stevens
Staff
Ben is currently a Senior at the University of Wisconsin Madison pursuing a B.A in Economics and Political Science. He became an intern at the Washington International Trade Association in August 2018 and plans to graduate following the completion of his internship in December. Ben hails from Minneapolis Minnesota, where he spent his childhood. He loves exploring new places, spending time with his friends and family, and anything related to sports. Ben hopes to have a career in the public policy sphere, preferably with a think tank or other research-oriented institution.
bstevens@wita.org
202-312-1600 (Office)
---
Matt Style
Staff
Matt is currently a student at George Mason University studying for his M.A. in Economics. Prior to George Mason, he graduated from James Madison University in May of 2018 with a B.A. in Economics and Public Policy. He joined WITA as an intern in August of 2018 and is looking forward to learning about trade policy within Washington DC. His personal interest in areas of study are international trade and development, political economy, and institutional economics. After graduating from George Mason in 2020, he hopes he can enter a career in policy research around international development and trade. He is also an avid sports fan and enjoys the opportunity to watch baseball, football, basketball, soccer, and many other sports.
mstyle@wita.org
202-312-1600 (Office)
---
General Inquiries For more information please contact us at
events@wita.org